If you are having trouble with installing Plug ins on a Mac, please see this video.
To access plugins installed on your Windows computer within your DAW, please follow these steps.
When running the installer for a FAST plugin you'll have the option to change the VST install path, so if you plan to use VST, make sure it reads:
C:\Program Files\VSTPlugins for 64-bit plugins
You may need to reference this folder in your DAW - specifying that this is the location it should look for VSTs. The example below details how to set up a custom path in Ableton Live to ensure it accesses this folder. The method is similar in most DAWs. Some additional guides are listed at the end of this article.
In Ableton Live, go to Options > Preferences > Plug-Ins > Plug-In Sources (at the bottom).
Make sure the 'Use VST Plug-In Custom Folder' is set to On.
Make sure that the VST Plug-In Custom Folder is set to the same file path where you installed the Plug-ins, C:\Program Files\VST Plugins.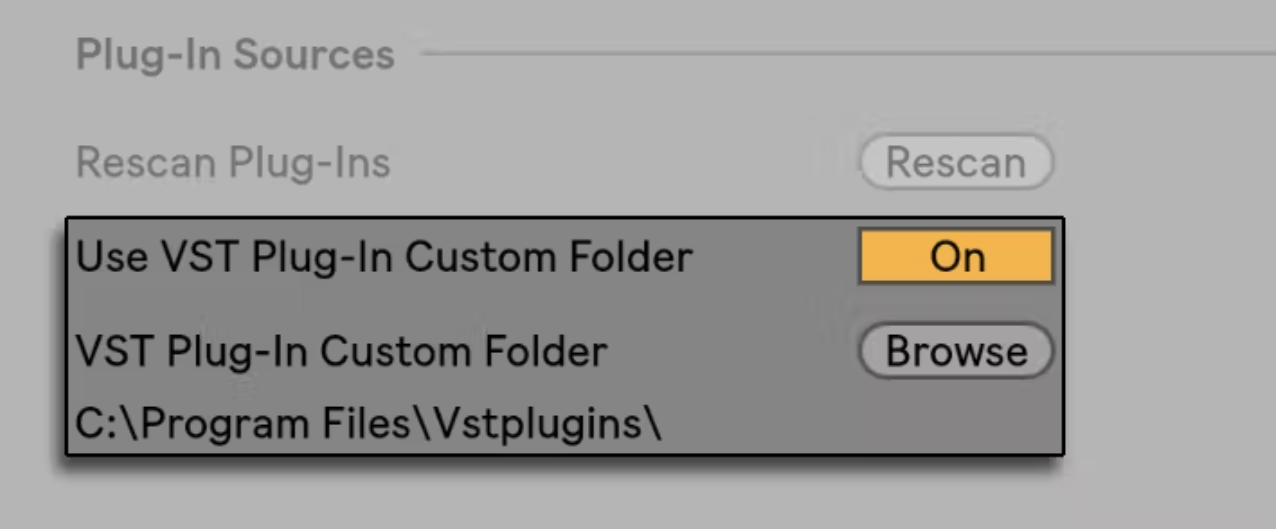 Hit Rescan or close and reload Live.
The plugins will now be present in Live's Plug-Ins area.