When entering your activation code you may see this error: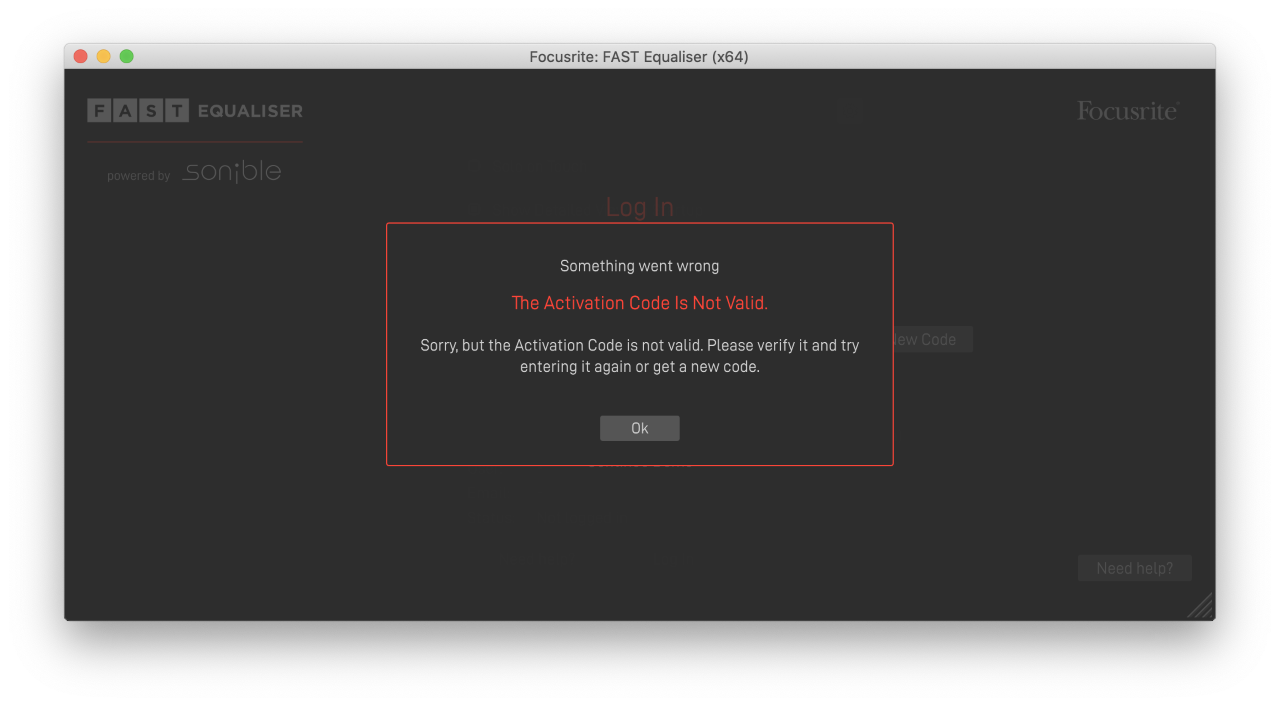 This error occurs when an invalid authorisation code is entered into the plugin.
The authorisation code we use is generated by our customer portal, displayed on the link provided by the plugin and needs to be copy-pasted into the plugin (for more help see here).
If you have copy-pasted the exact code presented to you on the authorisation web page and see this error it may be that the code has expired, as codes need to be activated within 2 minutes of being generated. Note that codes may also only be used once.
A new code can be acquired by clicking the link from within the plugin.