If after installing the FAST plugins, you experience the error message "Failed to access preset directory", please complete the steps below.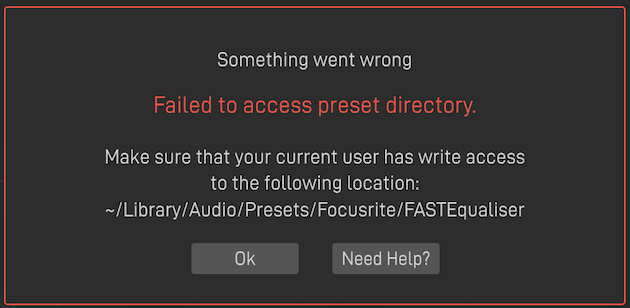 Navigate to:
Finder
Click Go in the toolbar at the top of the screen
Click Go to folder
In the search bar, enter:


~/Library/Audio/Presets/Focusrite
Right-click in this folder and create the following new folders:
FASTCompressor
FASTEqualiser
FASTReveal
FASTVerb



Please note, there is a Users library and a System library on Macs, please ensure the folders have been created in the Users library. If you are still experiencing the same error, please ensure your directory path is as follows.


In order to show your Finder directory path, please navigate to View > Show Path Bar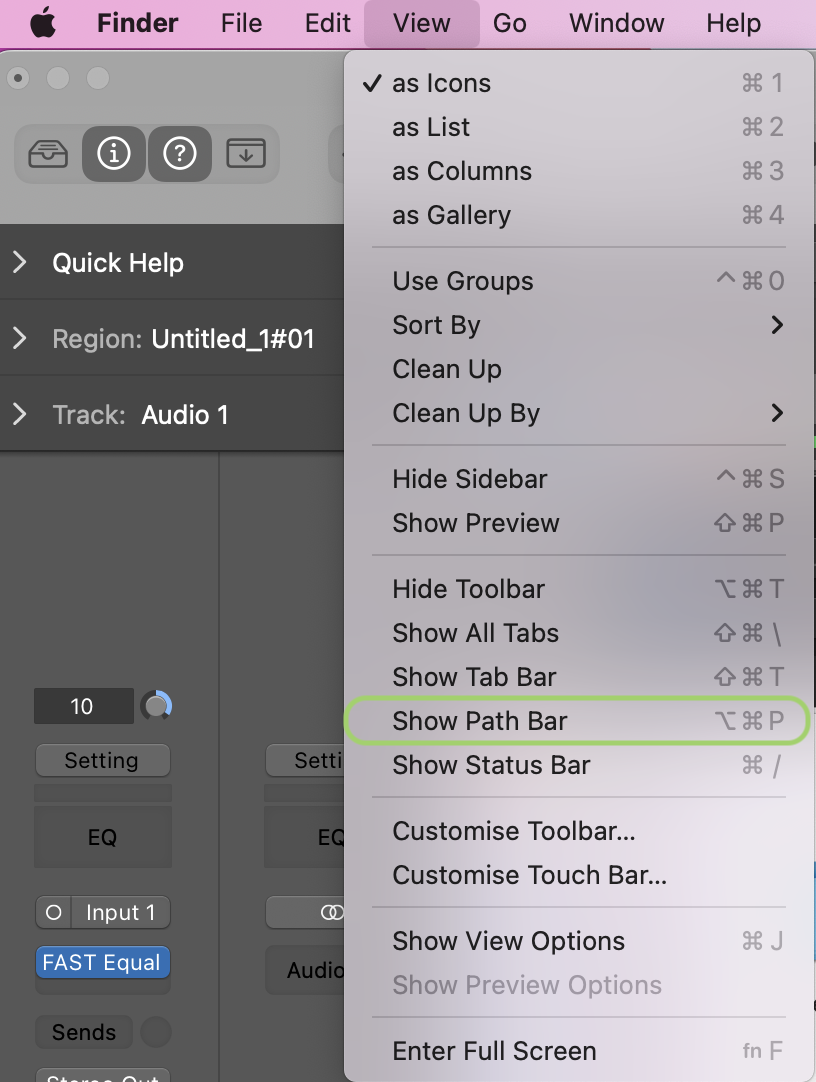 It's worth noting that the FAST plugins don't include presets, however you can use the different profiles available to help the plugin learn the best parameters for your chosen sound.
Different profiles allow you to tell the FAST plugins what kind of instrument or voice the plug-in is dealing with. This ensures a perfect adaption of the processing to your audio material. Profiles are available from the drop-down below the "Learn" button.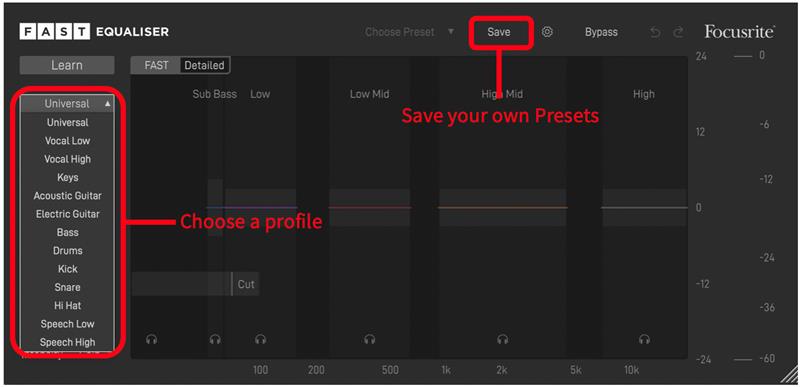 For more information, please see the plugin User Guides: https://collective-support.focusrite.com/hc/en-gb/articles/360018701259-Download-Links-for-the-FAST-plugin-User-Guides